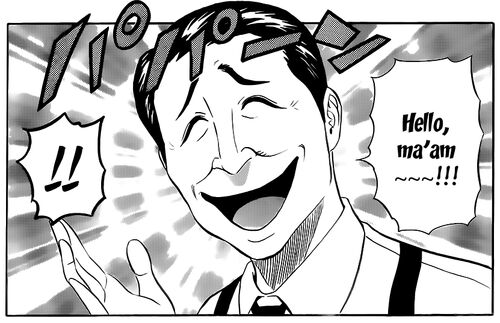 LOL I almost forget about my duty. Now that my tasks are done, I can write one. This chapter wasn't good as the previous one because I have... a problem in real life.... *sniff*. So... *ehm* I wrote a blog post about newest Sket Dance manga based its English translation. I didn't write a review based the newest chapter out in Japan because I don't really understand Japanese and I don't read Chinese translation (yet I know nothing about Chinese). Sometimes, I read the RAW and Chinese translation to understand the plot.
My English is not good, but I try my best.
Plot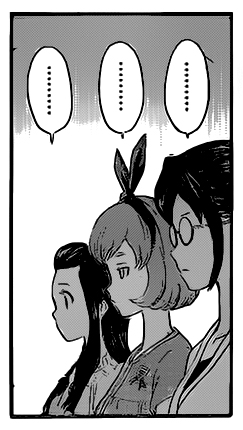 The new student council are now on their annual student council orientation camp, which is an usual routine for the student council every year. They're also going to design the student council T-shirt there. For Sasuke, as this is his first time leading the team without Sojiro's presence, he faced many challenges from the girls (and sometimes Kiri) at the camp like... sharing the same room to sleep.
Impression
Beware of spoilers.
This is the first time for the student council 'hanging out' together. While there's still Agata and Michiru, there's no a chapter like this. So I'm excited to read this.
In the end, that Sentokain becomes the object in the student council's t-shirt, which is he is the mascot (I think XD). I also like when each of them designing their own idea for the t-shirt, especially Tsubaki's comment on Hani's design.
The after-bath girls are so cute! I like this more than they are in usual hairstyle.
So the girls (or maybe just Daisy) think that sleeping with Sasuke won't be bad. He is generally like Bossun. Remember when Himeko said that Bossun should be just a monk because he wasn't interested in girls? XD
Next chapter is titled "Falling Blossoms of Confusion". I forgot what's the story about.
Go to "The Student Council Orientation Training Camp" at Sket Dance Wikia. Please support the Sket Dance series by buying the manga when it comes out in your country legally.
Community content is available under
CC-BY-SA
unless otherwise noted.