Welcome everyone to another beautiful Sket Dance episode. This week, we got some romance mission from Suzu. Last week, it's about twin brothers, Sasuke and Bossun, who are so focused on one thing. Back to this episode, it's fantastic if you enjoy Remi and Chuma shipping.
Plot
Suzu asks Sket Dan to help her and Remi make Chuma take the love potion because Remi is in love with Chuma, and Suzu wants her to be her mother.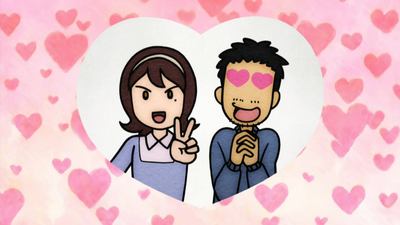 Can Suzu and the gang carry out the Love Operation mission?
Verdict
Beware of Spoilers!
Good
Remi and Suzu are cute when they work together to distract Chuma.
At the end where Chuma proposes to Remi, Remi rejects Chuma. It was a big surprise for those who are hoping. It was the funniest thing in the episode.
Bad
I don't have much bad stuff for this episode. Too bad, we don't have an episode preview.
Overall, this episode is awesome for those who love Remi Misora and Chuma. I'm sure the two are perfect for each other. Suzu got some spotlight in this episode. You get to see how she is just like her daddy.
Thanks
Thank you everyone for reading this report. It has a been a busy week for all of us since we're juggling school, family, and work.
Wiki Progress
Community content is available under
CC-BY-SA
unless otherwise noted.