Clear, performed by The Sketchbook, is the sixth opening theme of the Sket Dance anime.
Tracklist
Clear
Startup
Clear (instrumental)
Startup (instrumental)
CD + DVD Edition
Contains the songs above and a bonus CD
Clear -Music Video-
Clear -Off Shot Movie-
Video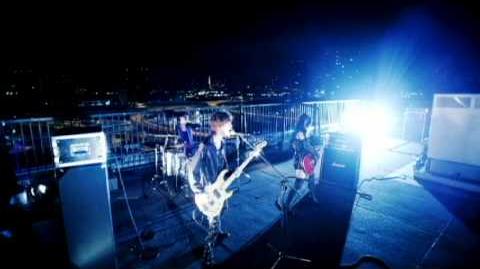 Lyrics
「最後がいいから」って聞いていた映画も
5時間越えの大作じゃ…

どうにもこの飽き性な性格を
もう抑えること出来ない

Ah…今ではどんなことも
クリックすれば簡単に知れることばかりで
Oh…それでも自分の運命ってやつは

誰かが決めた レールのことじゃなく
もっとわがままで自由がいい

一人の「YES」が二人に「NO」と言われて
容易く変わっちゃうような
オセロで遊んでる訳じゃないだろ
本気を今見せてやれ

Ah…ゲームは失敗しても
リセットすれば簡単にやり直せるけど
Oh…それでも自分の運命ってやつは

戻せないから今に心を
燃やせ後悔なんてしない

まだこの目で見てないものばかりの世界で
持っていた固定概念ならクリアにして

変えることが出来るのが運命だから
過去がどうかなんて関係ない
誰かが決めた レールも越えていける
もっとわがままで自由なんだ

"Saigo ga ii kara" tte kiite ita eiga mo
5jikangoe no daisaku ja…

Dou ni mo kono akisei na seikaku wo
Mou osaeru koto dekinai

Ah… ima de wa donna koto mo
KURIKKU sureba kantan ni shireru koto bakari de
Oh… soredemo jibun no unmei tte yatsu wa

Dareka ga kimeta REERU no koto ja naku
Motto wagamam de jiyuu ga ii

Hitori no "YES" ga futari ni "NO" to iwarete
Tayasuku kawacchau you na
OSERO de asonderu wake ja nai daro
Honki wo ima misete yare

Ah… GEEMU wa shippai shite mo
RISETTO sureba kantan ni yarinaoseru kedo
Oh… soredemo jibun no unmei tte yatsu wa

Modosenai kara ima ni kokoro wo
Moyase koukai nante shinai

Mada kono me de mitenai mono bakari no sekai de
Motte ita koteigainen nara KURIA ni shite

Kaeru koto ga dekiru no ga unmei dakara
Kako ga douka nante kankei nai
Dareka ga kimeta REERU mo koete ikeru
Motto wagamama de jiyuu nanda

A movie to which you answered "the end was good"
was an epic that exceeds five hours

This incorrigibly fickle personality of mine
cannot be restrained anymore

Ah... And now, if I would click
anything, it would only be things that can be easily known
Oh... Even that is my damned destiny

Instead of a railway someone picked
I want a more willful freedom

Even if one person said yes and two persons said no
It could be easily changed
Even If they don't plan on playing Othello
I will show them now my seriousness

Ah... Even if I fail at the game
If I reset it, I could easily redo it all over again
Oh... Even that is my damned destiny

Because it cannot be restored, now, my heart
can burn and I will have no regrets

In this world filled only with things I still cannot see with these eyes
If it's the fixed notion I brought, I will clearly it

Because the ability to change is in my destiny
whatever happened in the past is irrelevant
If can go and exceed even in a railway someone picked
It's because it is more willful freedom

Community content is available under
CC-BY-SA
unless otherwise noted.